Centro Gallego de La Habana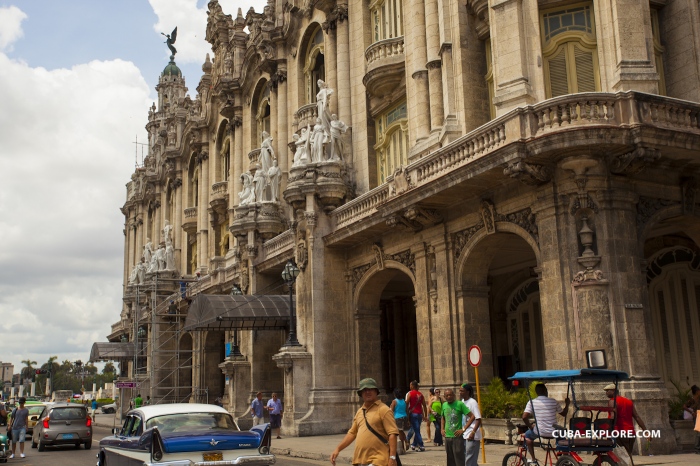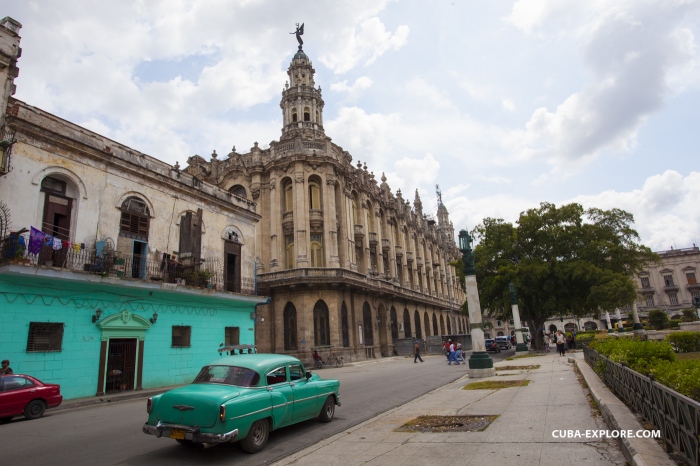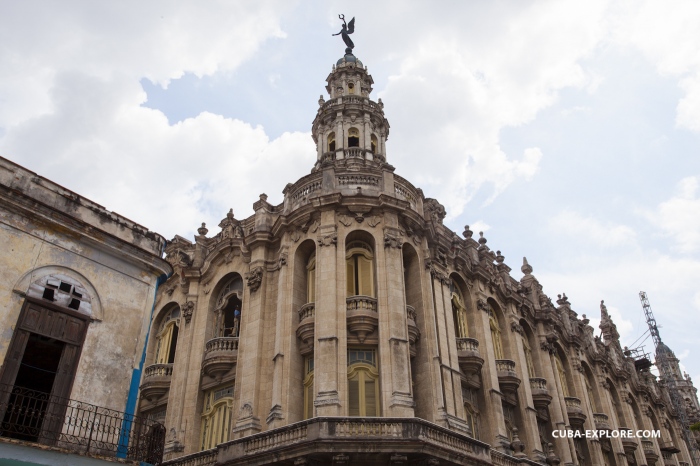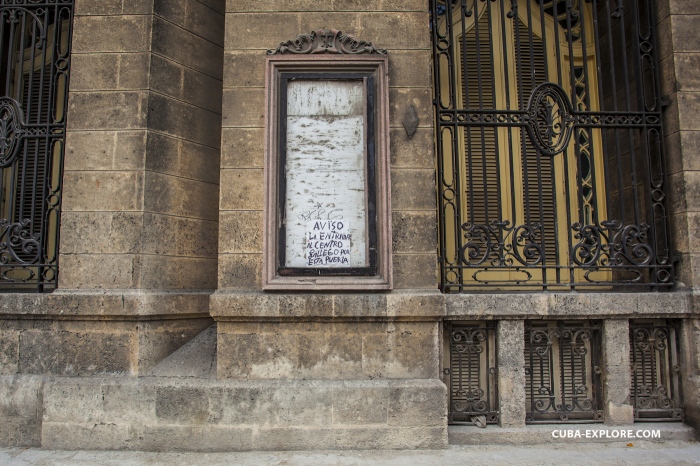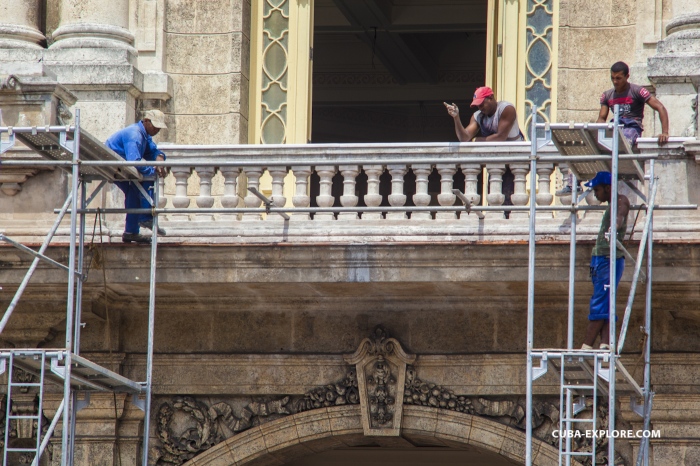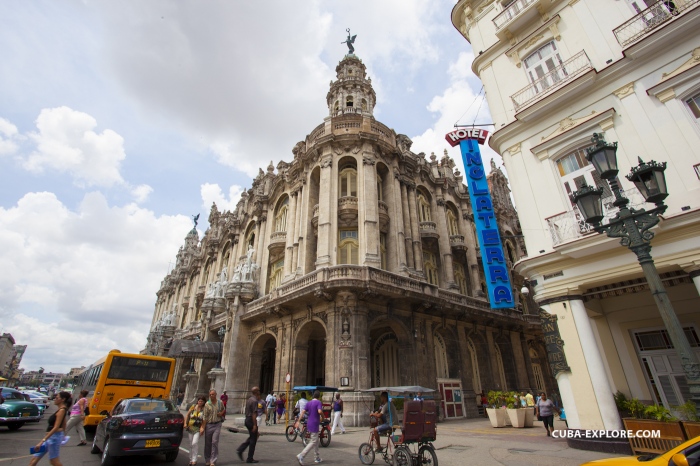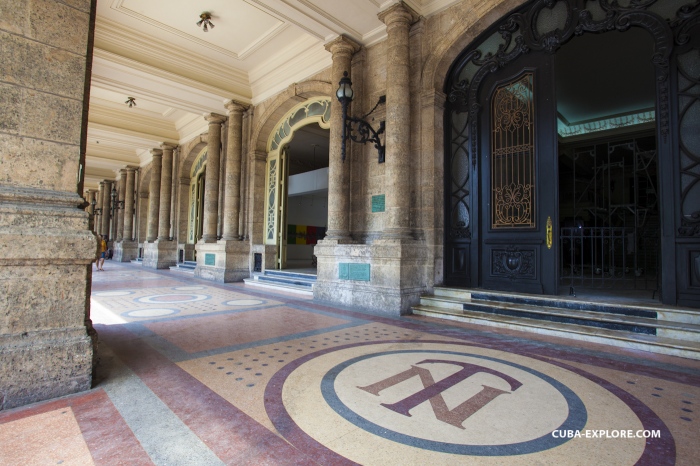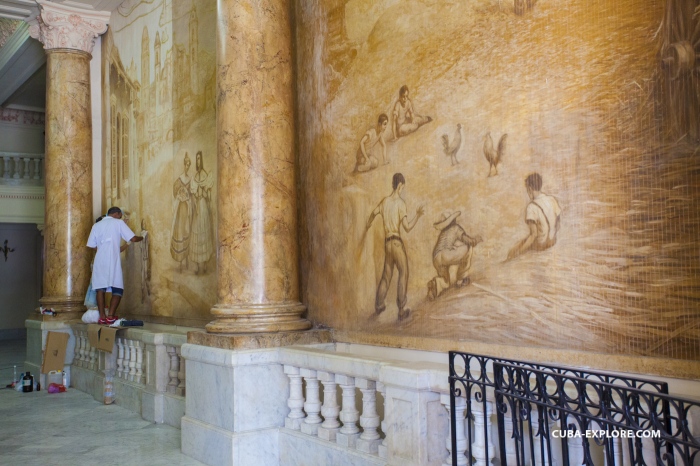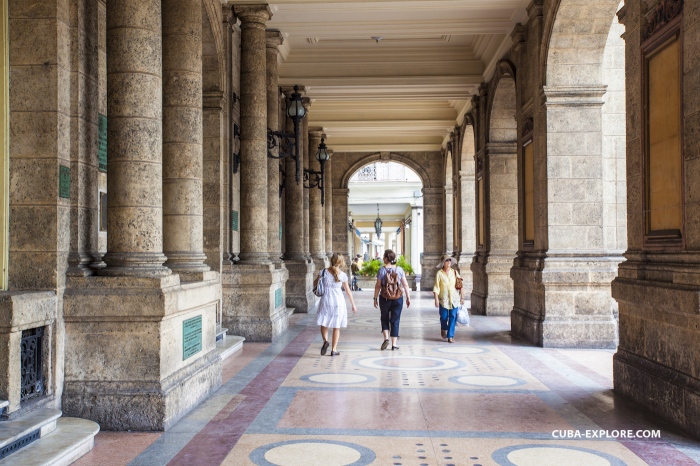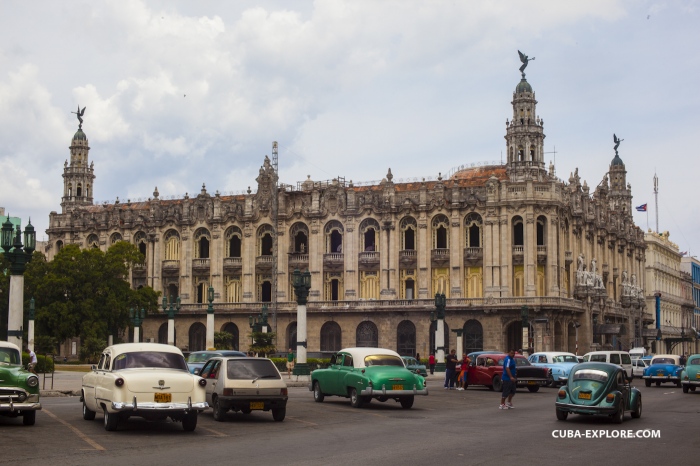 The social palace Galician Center of Havana is considered by many one of the most picturesque buildings in the city. The building, inaugurated in 1914, was located in the block between the streets of San Jose, San Rafael, Consulate and Paseo de Martí, in the same place where his LOCATION FOR ancient and famous Tacon Theater, which was framed in the new construction and was the place where the Galician Hymn, called Os Pinos (Los Pinos) in 1924 was sung for the first time.
In addition to the theater the house had large ballrooms, a casino, a savings bank, restaurants, cafes, offices, etc. Its facade is decorated with four figures carved in white marble representing symbols of the Charity, Education, Music and Theatre, all works of Giuseppe Moretti.
Currently in this property is the Gran Teatro de La Habana, which is composed of several rooms cultural complex, bringing the main name famous poet and playwright Federico Garcia Lorca Spanish. It is the seat besides the National Ballet of Cuba under the direction of prima ballerina assoluta Alicia Alonso, the National Lyric Theater and the Spanish Ballet of Cuba.
In their land is held every year the International Ballet Festival of Havana, an event in the world of dance where dancers of the Royal Ballet of London, La Scala in Milan, the New York City Ballet and Ballet Theatre presents Colon, Argentina, among others.
The National Ballet of Cuba has become cataloged by several specialists as one of the best ballet companies around the world. It was founded on October 28, 1948 with the name of Ballet Alicia Alonso, in honor of its first dancer and current director, changing its name in 1955 by the Ballet of Cuba and acquiring after the Revolution of 1959 its final qualifier that has flaunted to the present day: National Ballet of Cuba.
In the early sixties the Festival of Ballet in Havana, an event that has become an event of great cultural significance within and outside the country, and its members began participating in international festivals, obtaining several medals in international competitions as performed the International Ballet Competition in Varna, the Grand Prix de la Ville de Paris, the International Ballet Competition in Moscow, the International Ballet Competition in Japan, the Latin American Contest of Ballet and Choreography Brazil, the International Competition in Jackson, United States, among others.
In 1993 it founded the Alicia Alonso Dance Chair at the Complutense University of Madrid, with the aim of encouraging cooperation between the ballet of the Spanish capital and the Cuban.
Today Ballet headquarters is located in the Gran Teatro de La Habana and administrative offices in Vedado. Continues to be led by Prima Ballerina Absolute Alicia Alonso, ample authority figure in the international dance world, which gives this whole great prestige and guarantees more than enough quality in the staging of various works.

Type: Building
Year built:1907 - 1914
Address: Ocupa la manzana comprendida entre las calles San José, San Rafael, Consulado y el Paseo de Martí (Prado), centro habana
Area: Old Havana
Phone:+53 7 8613077-8615873
Opening times:9.00-18.00 de lunes a sabado y hasta las 15.00 el domingo
Author: Paul Beleu
Style: Eclectic Style
Area of interest: Architecture, History
Recommended Features Nearby Centro Gallego de La Habana
Restaurants Nearby Centro Gallego de La Habana:
El Floridita, El Floridita, Bar Floridita, Bar Floridita, Prado y Neptuno, Prado y Neptuno, Gourmet Havana, Gourmet Havana, Los Nardos, Los Nardos,