El Capitolio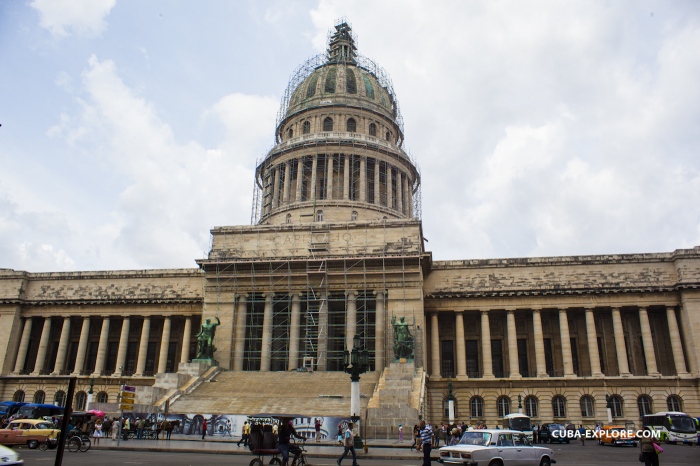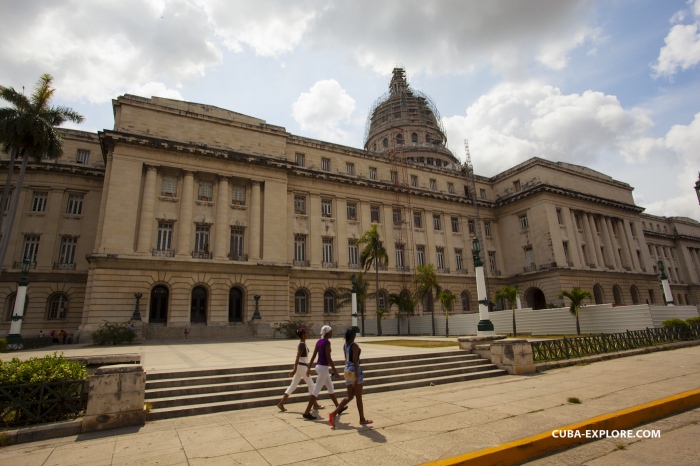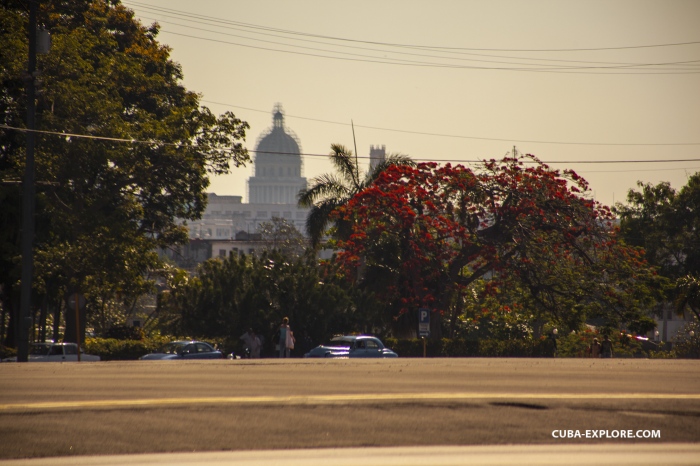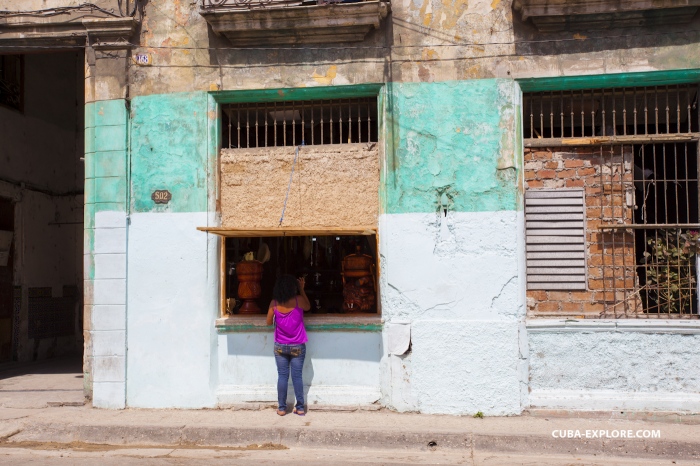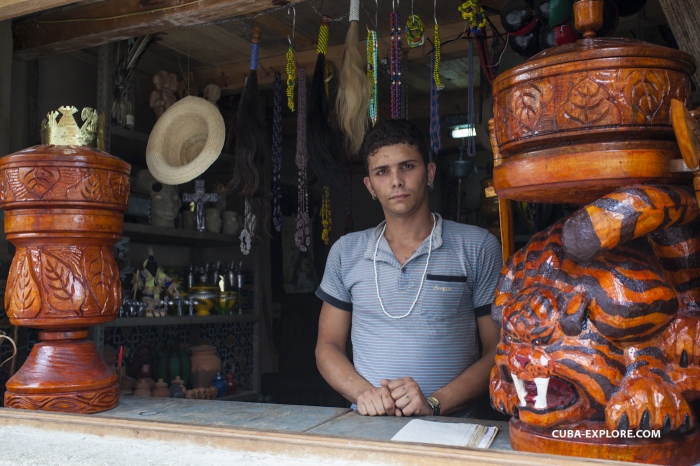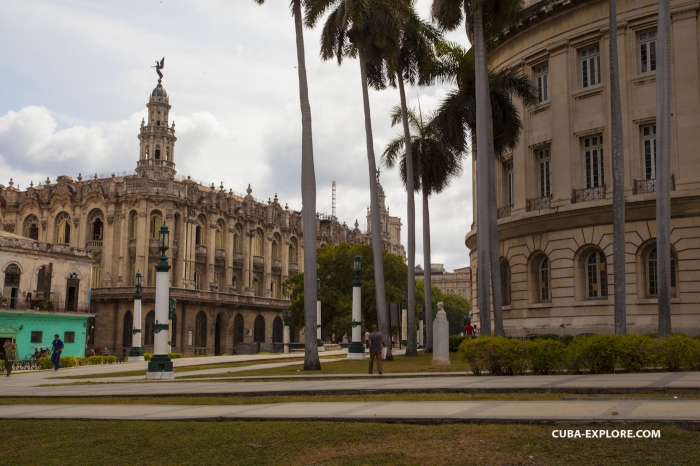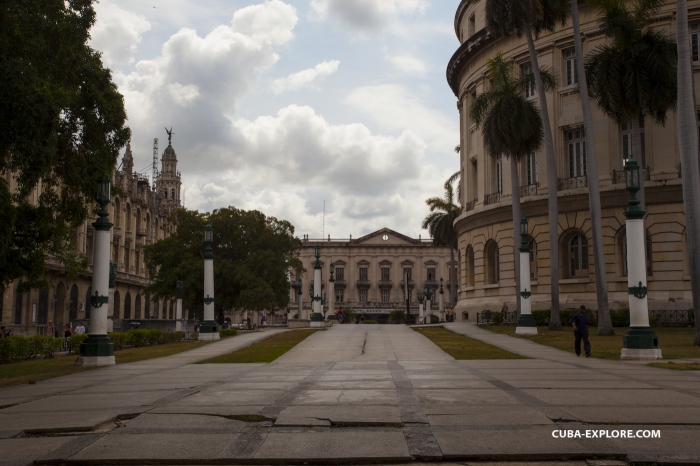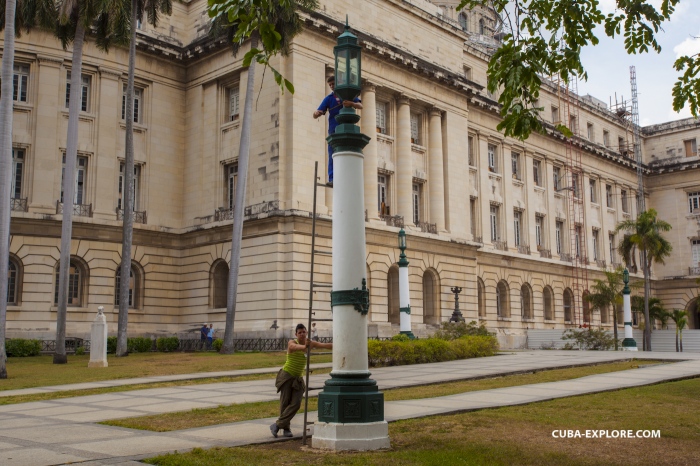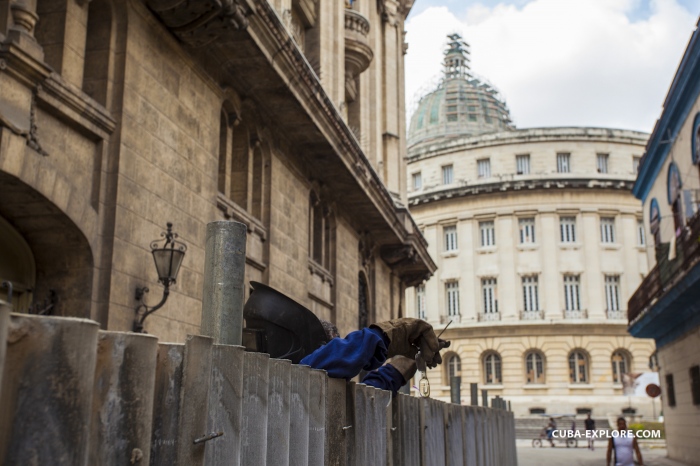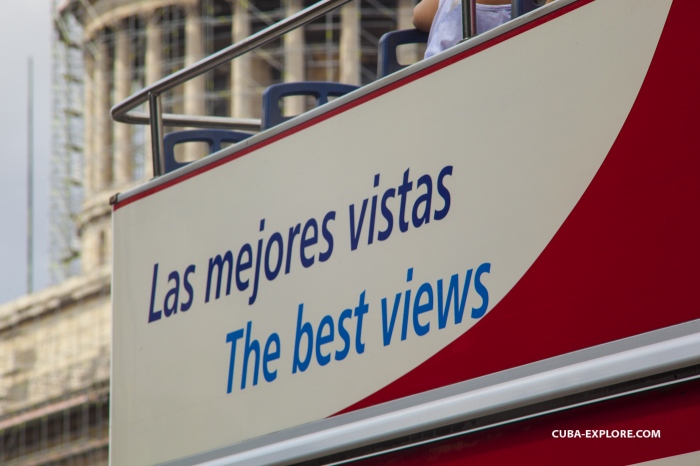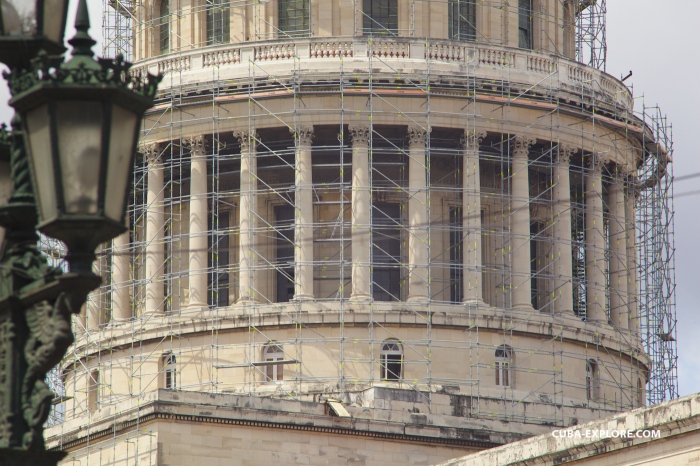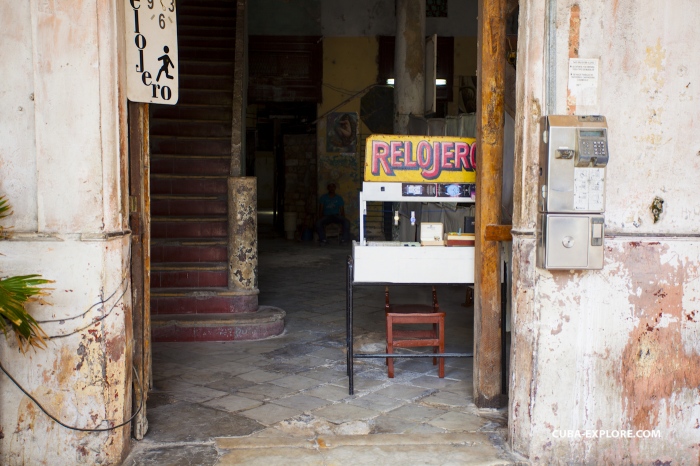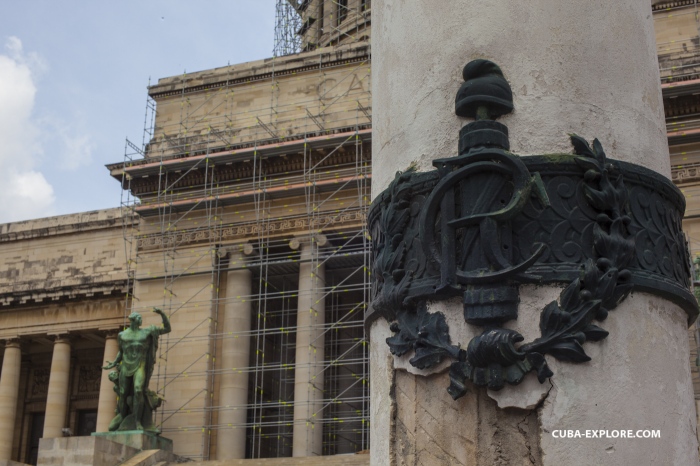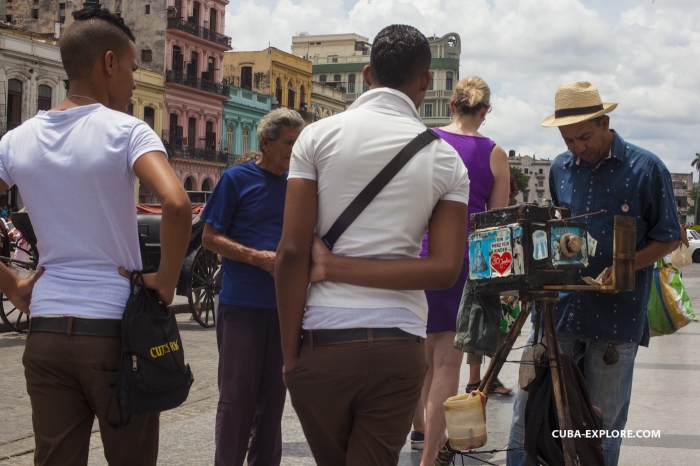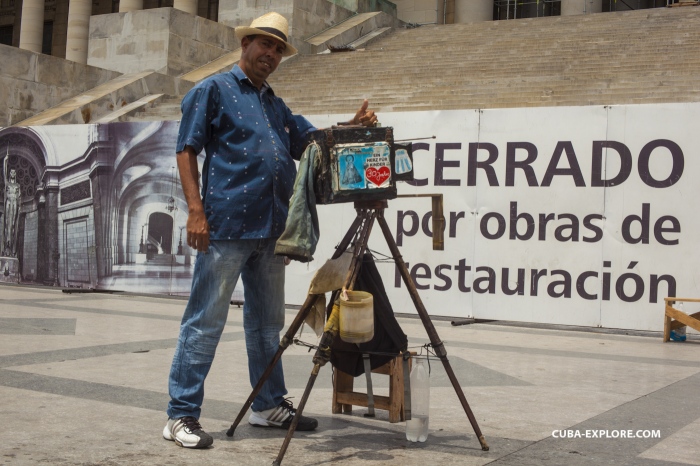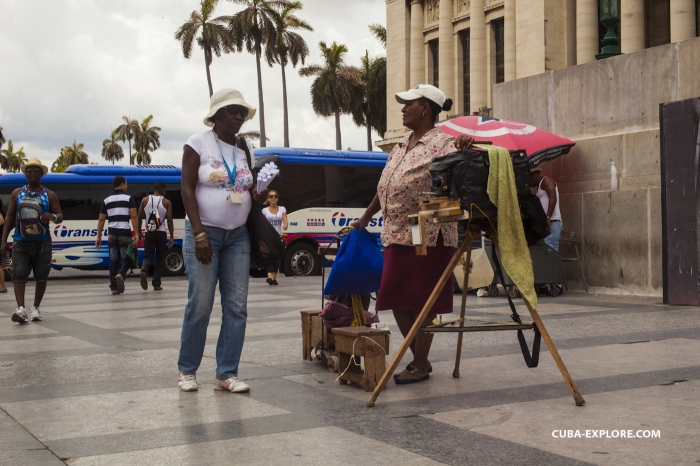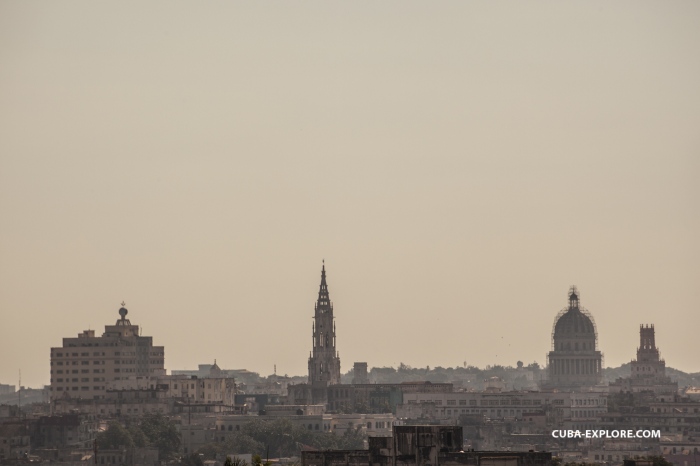 The Capitolio Nacional de Cuba is one of the most emblematic buildings of the city of Havana and across the country. It was inaugurated on May 20, 1929 in order to house the headquarters of the House of Representatives and the Senate of the Republic of Cuba. It was built in an area of ​​43.000 m² by 8.000 men, mostly Spanish, together with Cubans and also men from other nationalities.
It was furnished and decorated with the most sumptuous luxury of the time. There visitors can admire bronze lamps, capitals and columns by Sunnier Duval Frisquet, from London; old-gold-laminated lamps and mercury-gold gilded glasses, by the Anonime Bague Society, from Paris and 8.000 m² of floors, 2.000 m² of stairs and 1.000 m² of baseboards covered with marble of 60 different qualities. At the entrance there is a granite staircase which consists of 55 steps, 36 meters wide and 16 meters high, and two extraordinary bronze sculptures with granite pedestals, both of them with a height of 6.70 meters, by the Italian artist Angelo Zanelli. Inside there lies a 25-carat diamond that belonged to the last Tsar of Russia, Nicholas II, which sets the kilometer zero of the Central Highway of Cuba and the dividing line between the House and the Senate; there is also the Statue of the Republic, which weighs 30 tons and is 14.60 meters high. It is the third highest indoor statue in the world, surpassed only by Nava´s Golden Buddha in Japan and that of Abraham Lincoln in Washington. After the triumph of the Cuban Revolution and until 2010 the Capitol became the headquarters of the Ministerio de Ciencia, Tecnología y Medio Ambiente, although its main halls have been enabled for tourist use. It was declared National Monument in November 2010.
The amazing gardens that surround El Capitolio are laid out by the French landscape architect Jean-Claude Nicolas Forestier at the time of the original construction, and are based on the designs of some of the beautiful simple European gardens with four areas of lawn bordered by paths and highlighted by Royal Palms.
Type: Building
Year built:1926-1929
Address: Ocupa la manzana comprendida entre las calles Paseo del Prado, San Martín, Industria y Dragones Centro Habana
Area: Old Havana
Phone:+53 7 8637861
Author: Evelio Govantes Y Félix Cabarrocas, J.C.N. Forestier , Purdy Henderson Co. , Rayneri
Style: Eclectic Style
Area of interest: Architecture, Politics, Painting, Interior or Industrial design
Services: Museum, Government, Shop
Recommended Features Nearby El Capitolio
Restaurants Nearby El Capitolio:
Los Nardos, Los Nardos, El Floridita, El Floridita, Bar Floridita, Bar Floridita, El Chanchullero de Tapas, El Chanchullero de Tapas, Prado y Neptuno, Prado y Neptuno,