Acuario Nacional de Cuba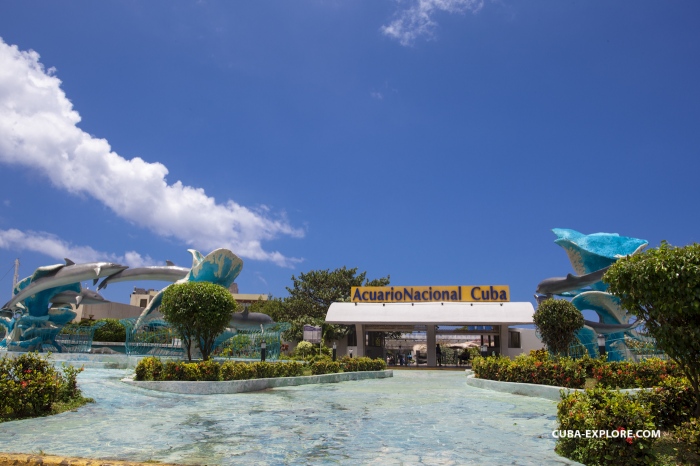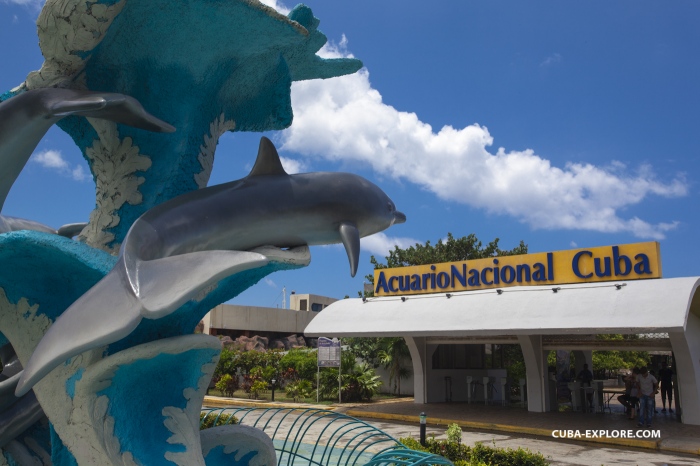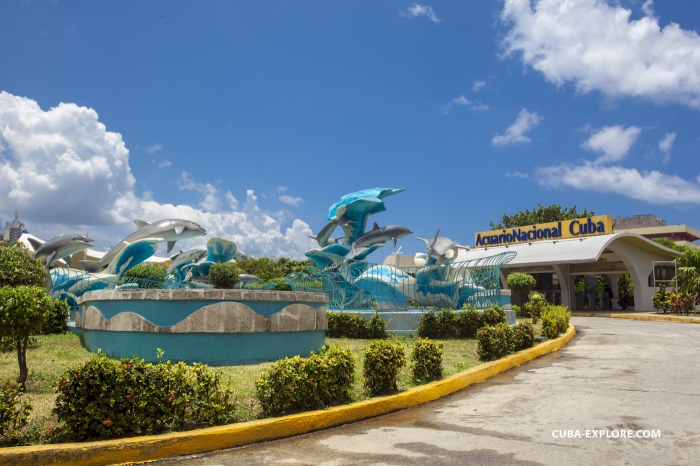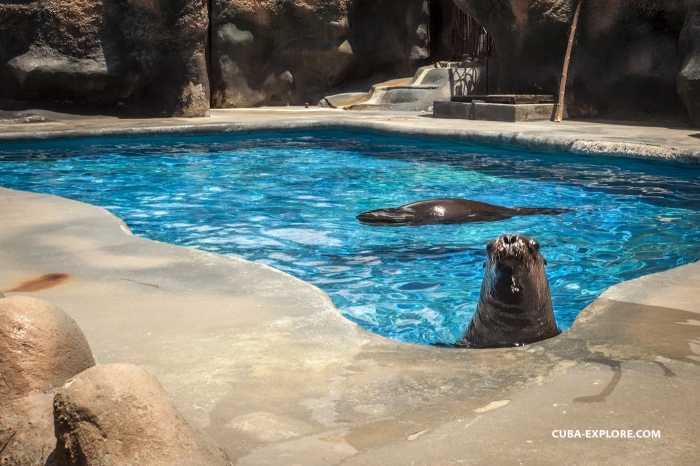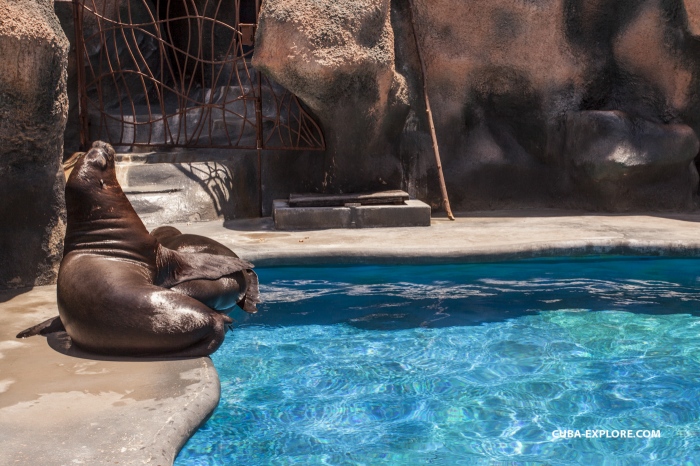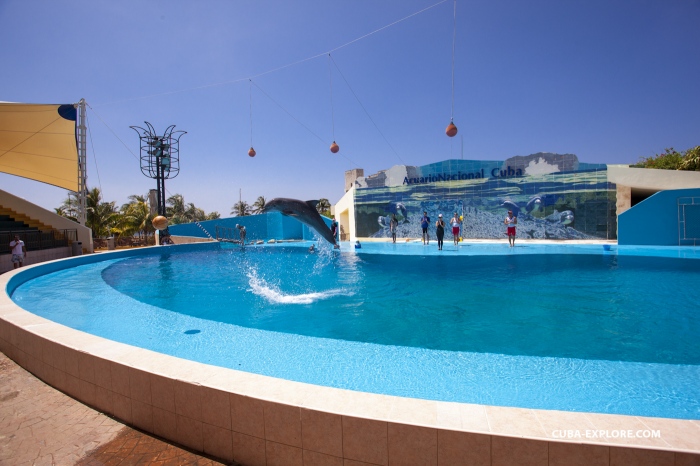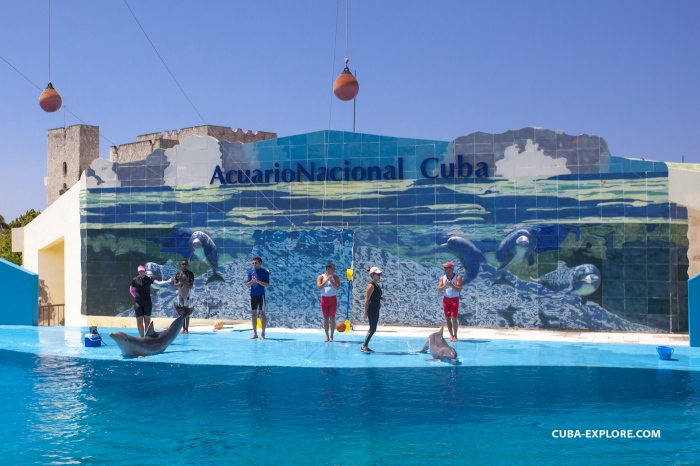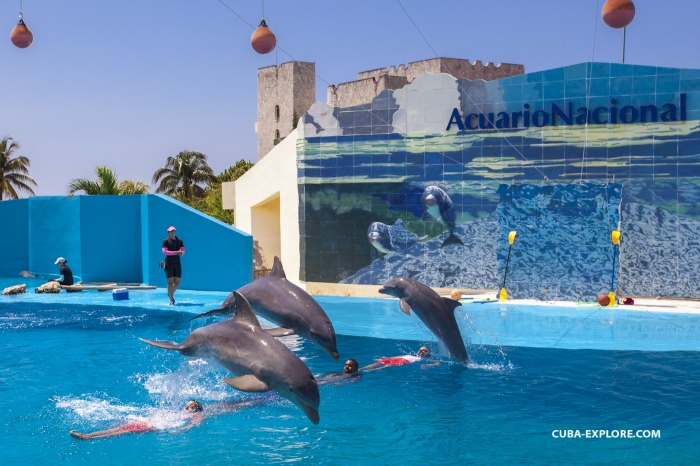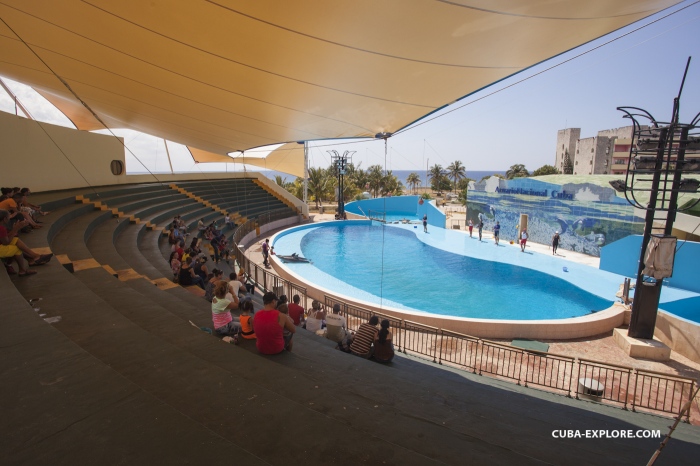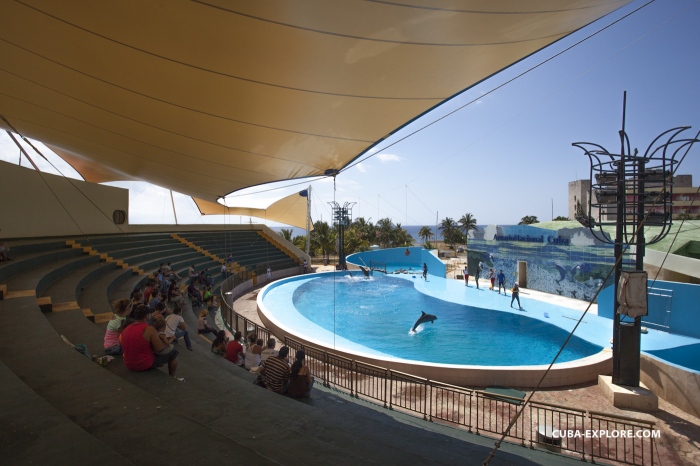 The National Aquarium of Cuba is a recreational and scientific center specialized in environmental education, the dissemination of the marine environment and its research, founded on January 23, 1960.
His first name was Sibarimar and at first he only had 13 small fish tanks in a house in the neighborhood known as Miramar. Due to the great reception that this idea had in the public, it was decided to increase the center and the current headquarters of the institution was built, where a large number of the species that inhabit the Cuban coasts are exhibited, including some from other latitudes.
The first marine mammal exhibited in the aquarium was a sea lion arrived in 1973 and in 1985 the instructional and recreational functions with dolphins began.
In 2000 they were inaugurated, as part of an expansion plan of the institution, with capacity for 1000 people and a new dolphinarium with 1200 capacities, under which the attractive Gran Azul restaurant was inaugurated, very popular in Havana where you can enjoy, through a huge glass wall, the dolphins while enjoying an exquisite meal.

Type: Building
Year built:1960
Address: Ave. 1ra. y calle 60, Miramar 11300
Phone:+53 7 2036401- 2061370
email:[email protected]
Opening times: Desde el martes hasta el domingo 10:00 a.m.- 6:00 p.m.
Style: Modern movement
Recommended Features Nearby Acuario Nacional de Cuba
Restaurants Nearby Acuario Nacional de Cuba:
Nightlife Nearby: