Antiguo Centro Asturiano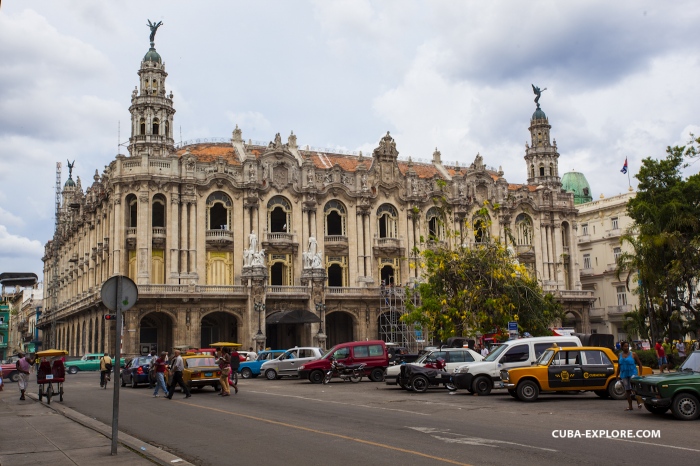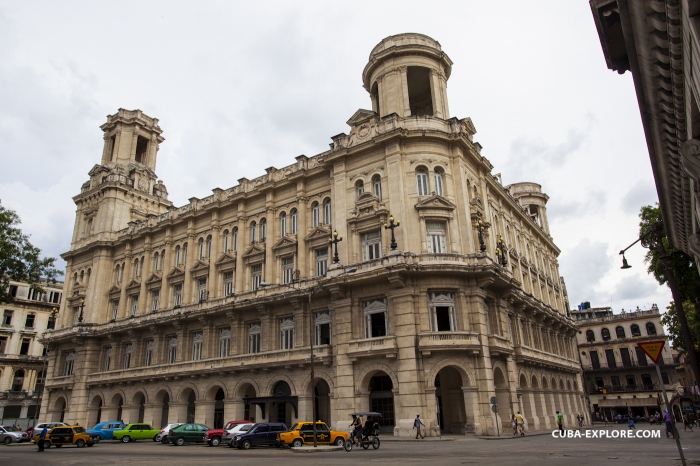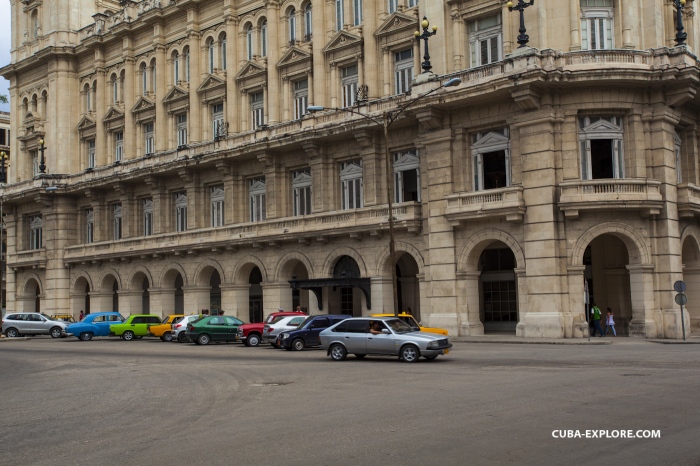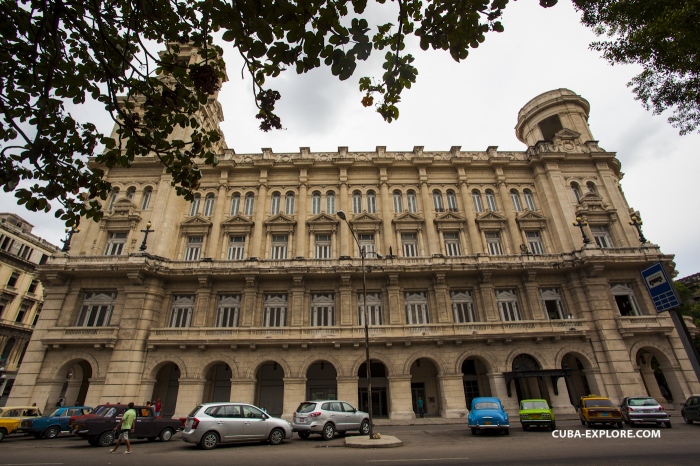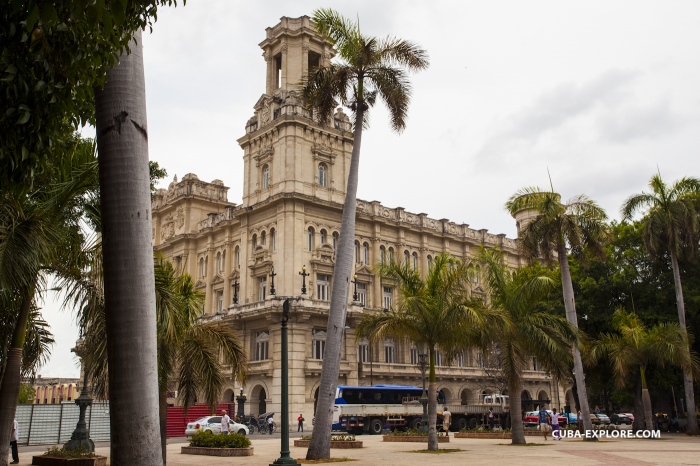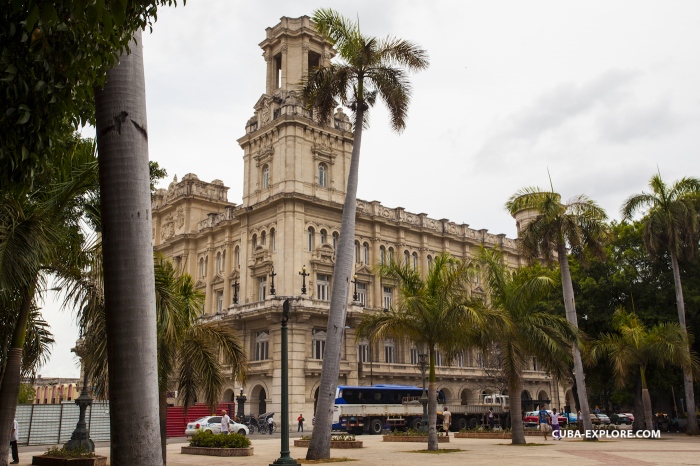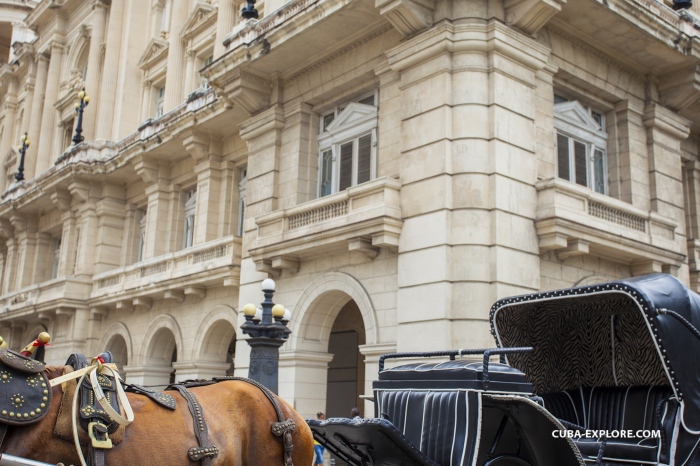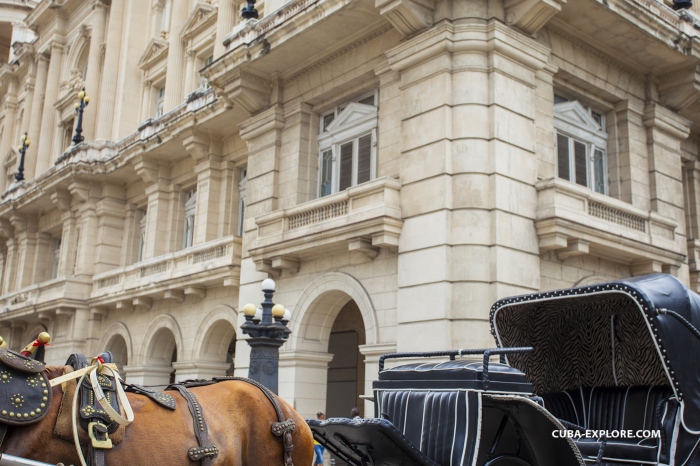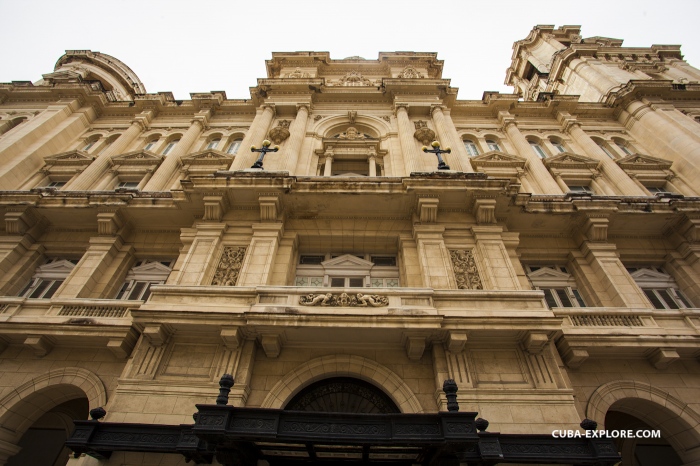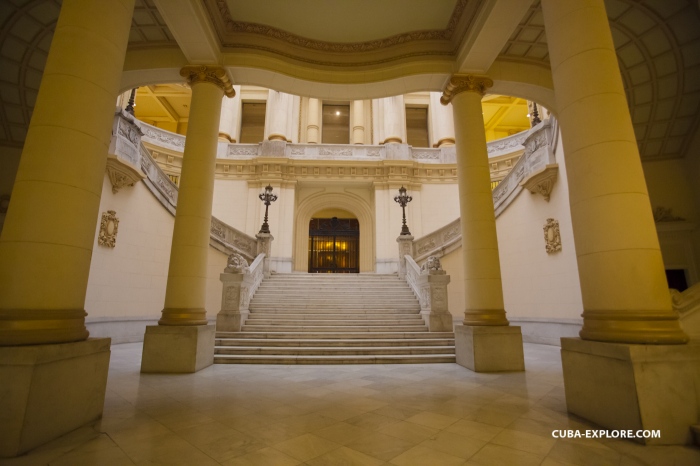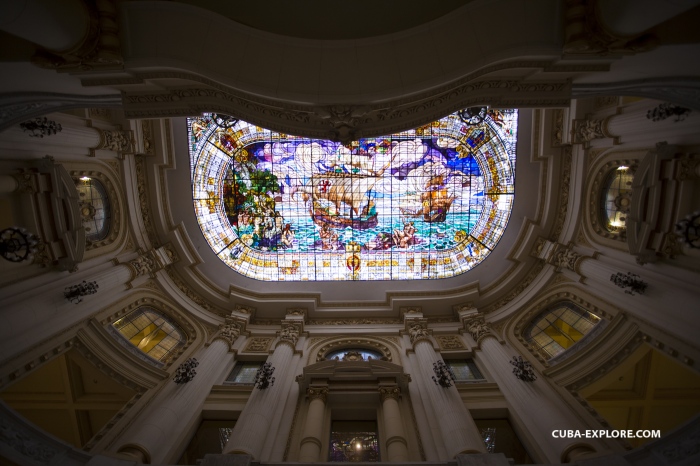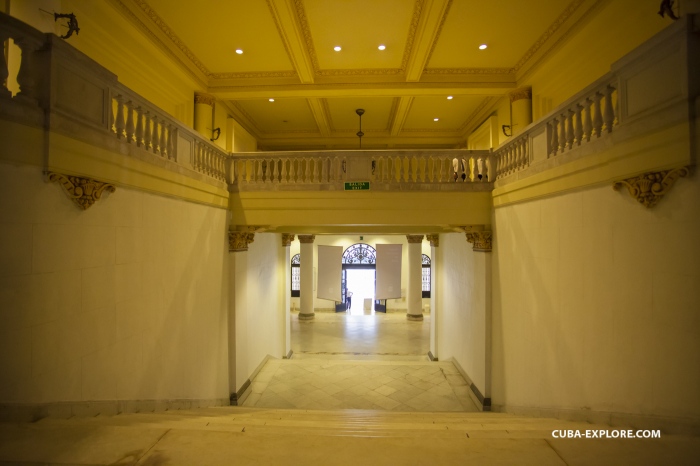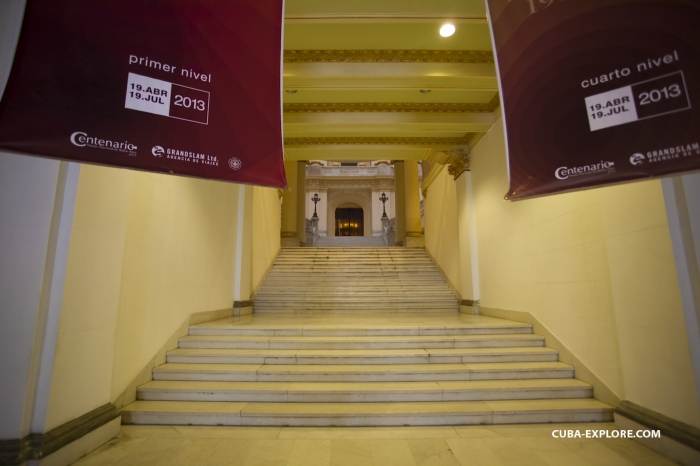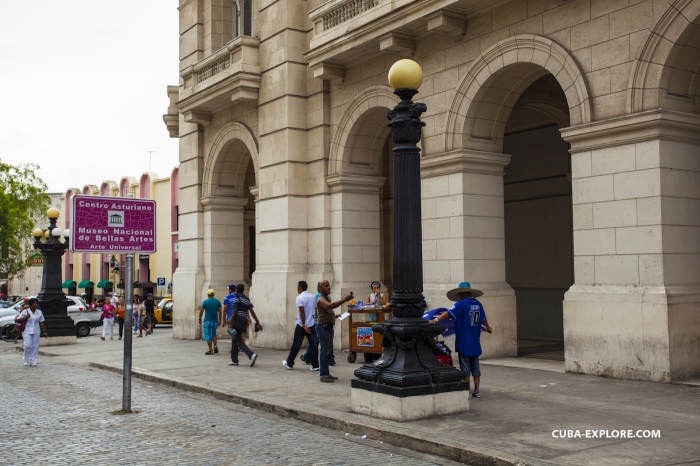 The Asturian Center of Havana is the most impressive of all buildings erected by a company. Designed by Spanish architect Manuel del Busto in Herreriano Spanish Renaissance style, the building is located on the site formerly occupied the palace of the Marquis de la Vega de Anzo, totally destroyed by fire in 1918.
Its construction started by the American company Purdy and Henderson in 1923 and spread over the next four years to be inaugurated on 20 November 1927. In the same one million 200 thousand bricks were used and 1,250 tons of marble.
In 1999 it was agreed to undertake an overhaul in this extraordinary building and dedicate it to the Museo Nacional de Bellas Artes, specifically its collection of universal art, which includes thematic sets of parts from all major areas of Western art.
These sets are highlights of Spanish art, with works by important painters of the nineteenth century as Lucas Velázquez, Zuloaga, Mariano Fortuny, Sorolla and Raimundo de Madrazo; as well as the classic collection of ancient art, with a diverse group of sculptures and ceramics from Egypt, Greece and Rome. It also has an extensive collection of English portraits of the eighteenth and nineteenth centuries.

Type: Building
Year built:1923 - 1927
Address: Ocupa la manzana comprendida entre las calles Obispo, San José, Zulueta y Avenida de Bélgica (Monserrate)
Area: Old Havana
Phone:+53 7 8615777 -8620140
Opening times:tue- sat 09:00 – 17:00 sun 10:00 – 14:00
Author: Manuel del Busto
Style: Rationalism
Area of interest: Architecture, Literature, History, Politics, Tradition, Painting, Interior or Industrial design
Services: Museum, Temporary Exhibitions, Shop
Recommended Features Nearby Antiguo Centro Asturiano
Restaurants Nearby Antiguo Centro Asturiano:
El Floridita, El Floridita, Bar Floridita, Bar Floridita, Bar Sloppy Joe´s, Bar Sloppy Joe´s, Prado y Neptuno, Prado y Neptuno, Gourmet Havana, Gourmet Havana,