Estación Central de Ferrocarriles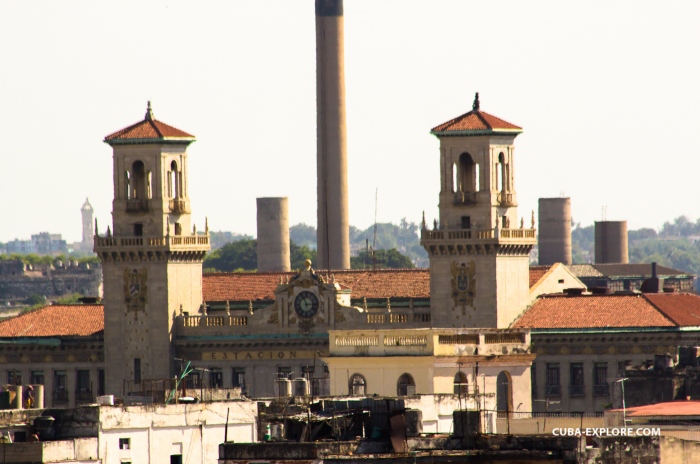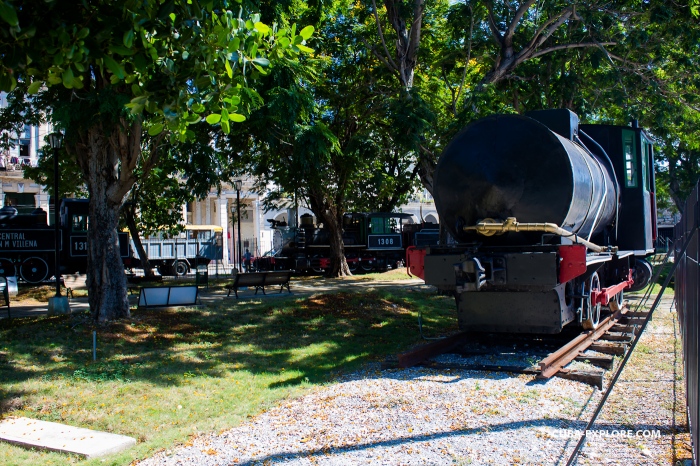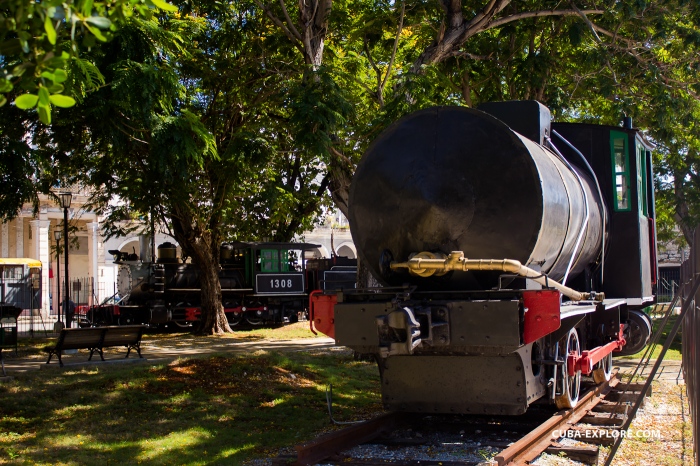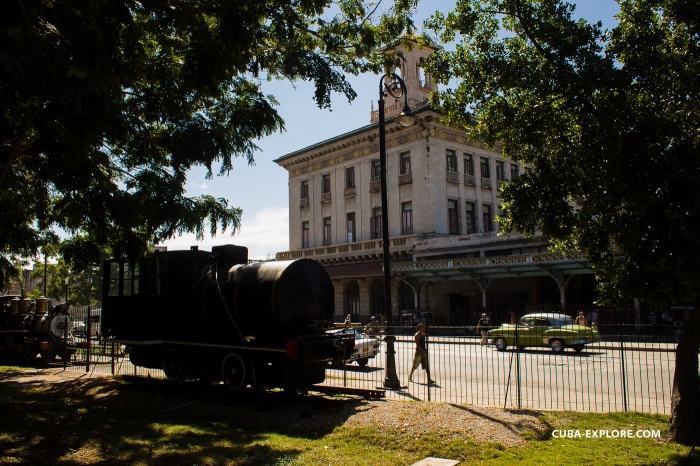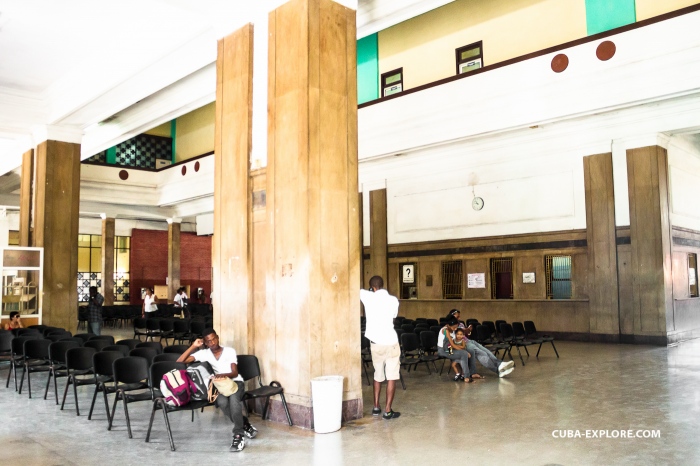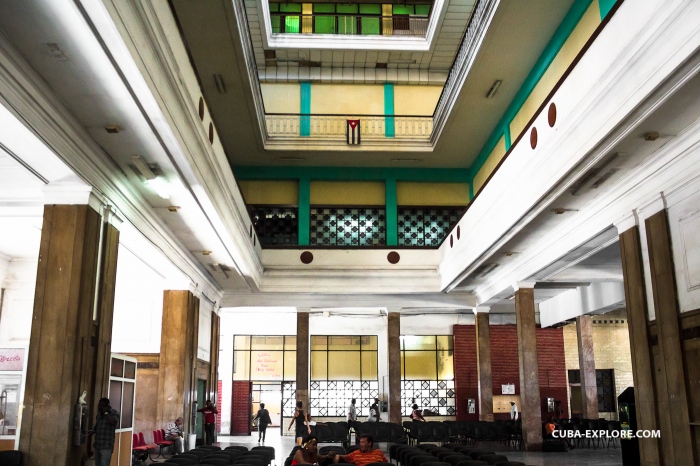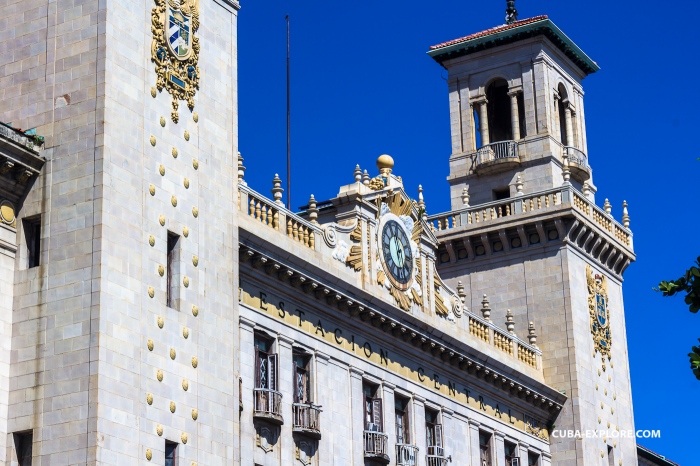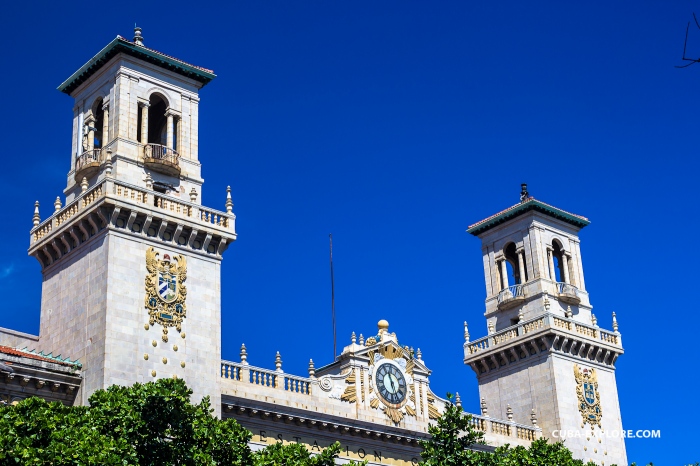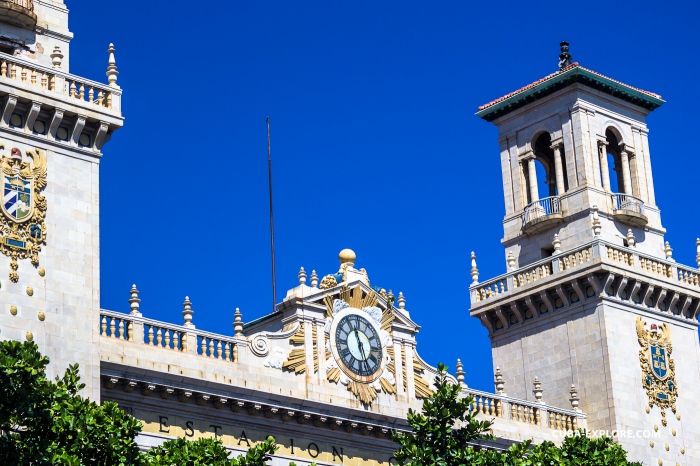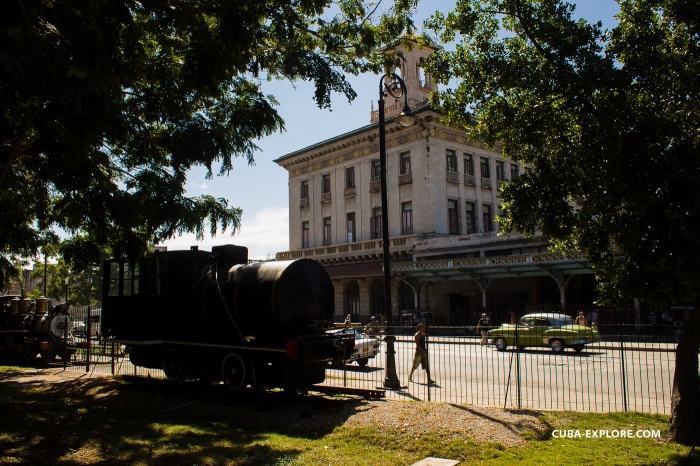 The Central Railway Station of Havana was created in the early twentieth century in the grounds of a former shipyard near the port of Havana where there is the first railway locomotive throughout Spain, the train Habana-Jaruco, English, 10 years Avants Barcelona-Mataro. It was officially inaugurated on 30 November 1912 as the headquarters of the United Railways company of Cuba and Havana Central Railroad.
Located alongside a cobblestone square, the building copy elements of Spanish Renaissance style, with four floors guarded on both sides by towers that rise 38 meters above street level, with a characteristic wall clock gracing the front wall.
Its interior is adorned with mahogany doors, cedar and glass, with a marble staircase leading to the offices on the upper floors.
It was declared a National Monument on December 14, 1983.
Type: Building
Year built:1912
Address: Se encuentra ubicada en la intersección de las calles Arsenal y Egido
Area: Old Havana
Phone:+53 7 8621920
Author: Kenneth McKenzie Murchison
Style: Rationalism
Area of interest: Architecture, History, Tradition, Interior or Industrial design
Recommended Features Nearby Estación Central de Ferrocarriles